What's happening at Ambassador!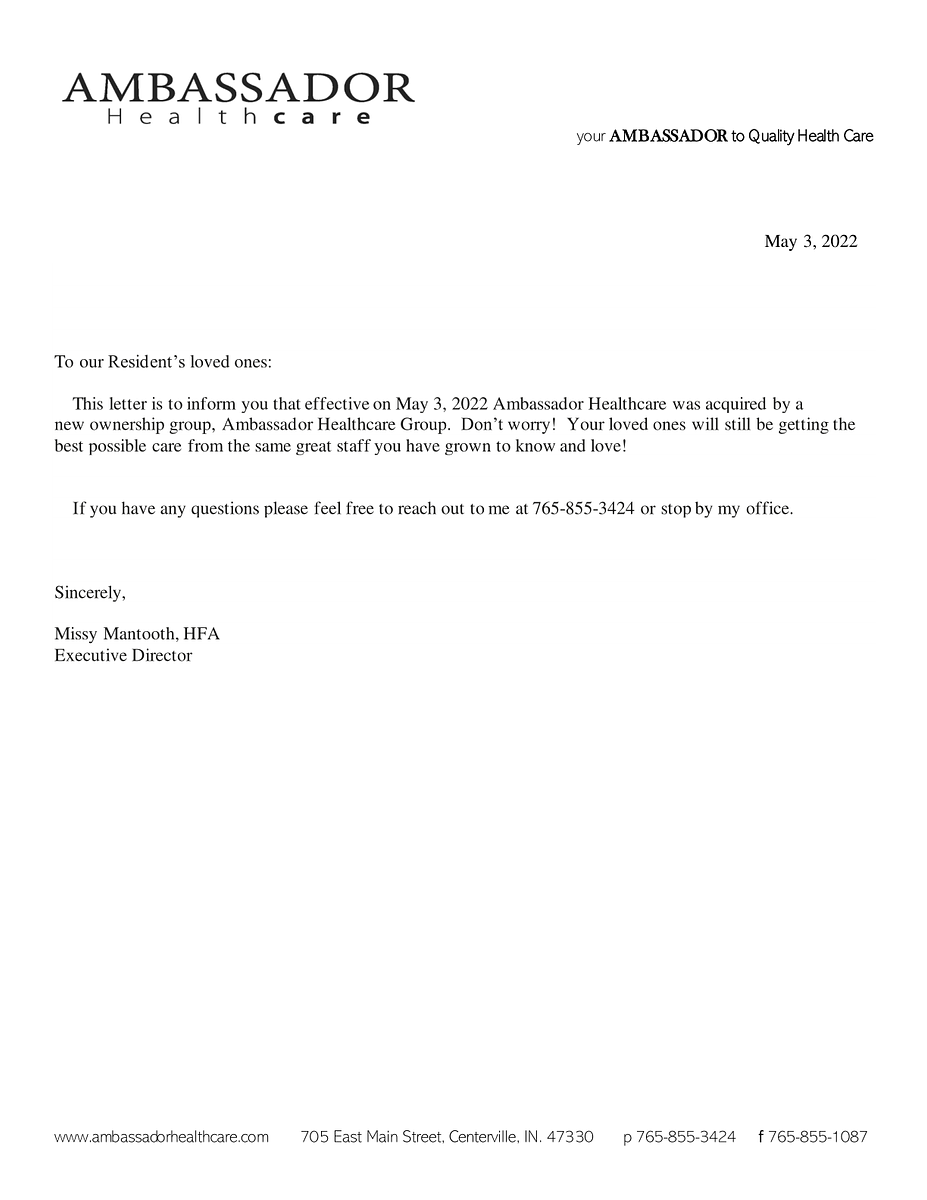 We like to keep our residents as active as their individual conditions will allow.
And when it comes to food, we provide the highest quality meals and snacks, while strictly adhering to each resident's specific dietary requirements.
Contact us today for either a virtual or in-person tour of Ambassador Healthcare.