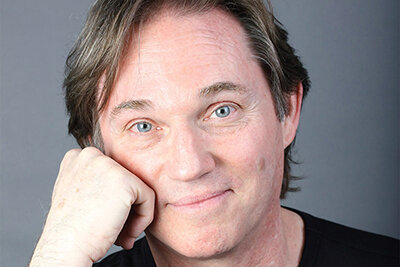 Doug Cook, President and CEO of Ambassador Healthcare, LLC in Centerville, Indiana announced today that Richard Thomas has joined him as a partner in Ambassador Healthcare. Thomas, who began his acting career at age 7 is best known for his leading role as budding author John-Boy Walton in the CBS drama The Waltons, for which he won an Emmy Award, received a nomination for another and two Golden Globe Awards. He has since starred in many movies and television shows including starring in the miniseries adaption of Stephen King's It, was a special guest star in Billions, had a recurring role on the recently released Prime Video series Tell Me Your Secrets and played Special Agent Frank Gadd on FX's spy thriller series The Americans.
Ambassador Healthcare is a 137 acute care nursing facility located in Centerville, Indiana, just west of Richmond on US 40. Cook has been the managing member since March 2018. "I've been friends with Doug [Cook] for over 20 years. I've seen his passion for healthcare and the residents and staff of Ambassador Healthcare over the last several years. Doug recently purchased a residence in Centerville to be near the facility. I'm very excited to join Ambassador Healthcare in their pursuit to become the best facility in the state of Indiana. I share Doug's true passion for healthcare and providing first class care to our senior community."
Thomas will be a strategic partner helping guide the overall goals and strategies of Ambassador Healthcare and to promote the organization. Thomas is currently filming a Netflix series but is expecting to visit the facility in May when he hopes to gain a better understanding of healthcare in Wayne County. He plans to visit the facility again in the fall prior to starring in the national tour of the play To Kill A Mockingbird. "I will have meetings with Doug and others at Ambassador Healthcare and plan to visit the facility as part of my strategic role. I'm excited for this opportunity and I look forward to helping make a positive difference in healthcare in Wayne County."
In addition, Ambassador announced several 2021 initiatives.
Major improvements to facilities.
Goal of a 20% increase in nursing staffing from current above average levels.
Contribution of $100,000 toward Nursing Scholarships for Wayne County residents and other local charitable initiatives.
Addition of ministry staff to assist residents and employees with their spiritual needs.
Substantial improvement of food and beverage and activities in the facility.
Ambassador Healthcare is located at 705 East Main Street, Centerville, IN 47330, 765-855-3424.
Listen to the full interview produced by KICKS96. Released April 8, 2021