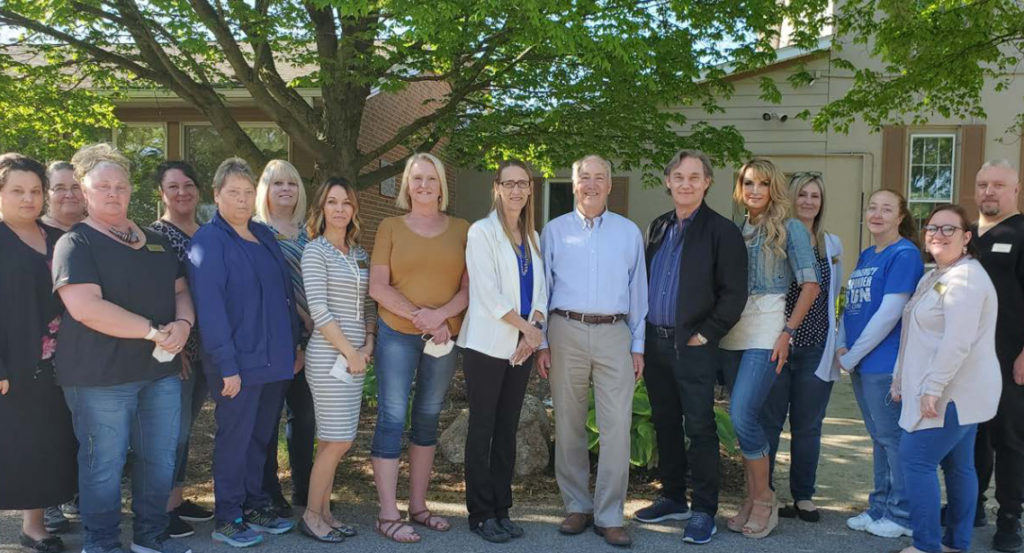 Richard Thomas visited Ambassador Healthcare and the Wayne County area. While at the facility Richard made rounds and was introduced personally to residents throughout the facility. He also called Bingo and held a special edition of Walton's Trivia during National Nursing Home Week activities for residents. Prizes included autographed pictures and Walton's DVDs.
Richard Thomas and Doug Cook met with several Reid staff members to discuss healthcare in Wayne County and the surrounding areas on Thursday. Richard participated in a dinner at Forest Hills Country Club Thursday evening. He also paid a visit to the Centerville-Abington Senior Center before leaving town Friday afternoon.
Mr. Thomas was in town getting acquainted with his new role as partner along with Doug Cook at Ambassador Healthcare. Richard will be filming a Netflix series over the next few months, throughout that time he will work with the Ambassador team remotely and will return to the facility in the fall.